Chiropractor Laurie M. Trapp, M.S., D.C.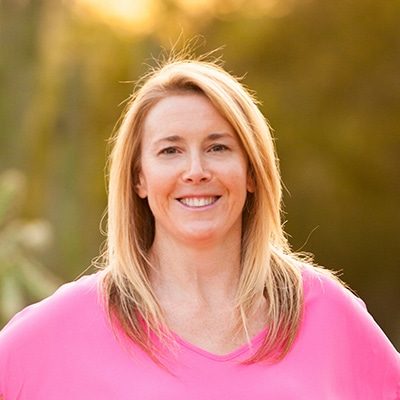 My name is Dr. Laurie Trapp and I am a chiropractor. I love what I do! I help people get healthy naturally from the inside out without drugs or surgery. What is better than that?
I was first exposed to chiropractic as a college athlete at Louisiana State University. I was a discus thrower on their NCAA Championship team. While training at such a high level, I had many injuries and lots of pain.
I was amazed at the difference chiropractic made in reducing my pain initially, eliminating pain quickly, and helping me heal faster. Chiropractic adjustments to my feet, wrists and shoulders eliminated the chronic pain and helped me perform at my best.
My life has reflected my passion for health and wellness. I was a college track and field coach at the University of Kansas, Mississippi State University, and the University of Florida. I have a Master's degree in Biomechanics from LSU and I was on the faculty there. While working with the athletes and students through the years, it became clear to me that I had the gift of healing. I had known this since I was a kid. Finally, I listened to my heart, and went to chiropractic school. Now I am here to help you overcome the pain that limits your life. Come in and talk to me, let's discuss your health, and make a plan to change your life!
---
My Story:
I have lived in the Phoenix area since 2003 and began my practice in February 2004. I spent four years in the Glendale/Peoria area, and started practice in Scottsdale in February 2008. My path to chiropractic has been unique, and I love to share it!
I grew up in my hometown of Lawrence, KS. I attended Louisiana State University from 1988 to 1992 on an athletic/academic scholarship, and graduated with a BS in Education (Kinesiology). The main reason I chose LSU was the success of their track and field team, and while there our team won a NCAA Championship each year. I went to the University of Illinois for Master's studies in Neuromotor Control from 1992 to 1994. I then started my career as a track and field coach, at the University of Kansas, then Mississippi State University, and finally at the University of Florida.
In 1998 I decided to go back to school to pursue a Doctorate in Biomechanics at LSU. Although I loved my research in gait mechanics, I was stuck in the lab, and I longed once again to work with people daily. I wanted to be a doctor so that I could diagnose and treat problems, not just study them.
Initially I wanted to be an orthopedic surgeon and I was accepted to several medical schools, including our local Midwestern University of Osteopathic Medicine in Glendale. Shortly before beginning my first semester, I had a change of heart, and went to Los Angeles College of Chiropractic instead. It was the best choice I could have made! I love helping people avoid surgery and teaching them how to live a healthy lifestyle. I work with children, families, desk jockeys, weekend warriors, and athletes of all kinds, including several Olympians and NFL and NHL players.
When I am not working, I love going to the gym, watching sports, outdoor activities, and exploring our wonderful state. My family still lives in Lawrence, Kansas. My mom Patti is a dental hygienist, my younger sister Becky is a social worker, and my dad is an attorney in law enforcement.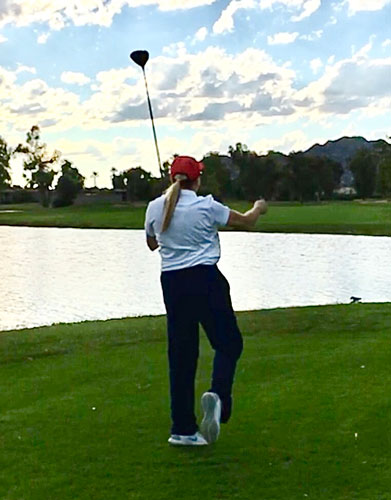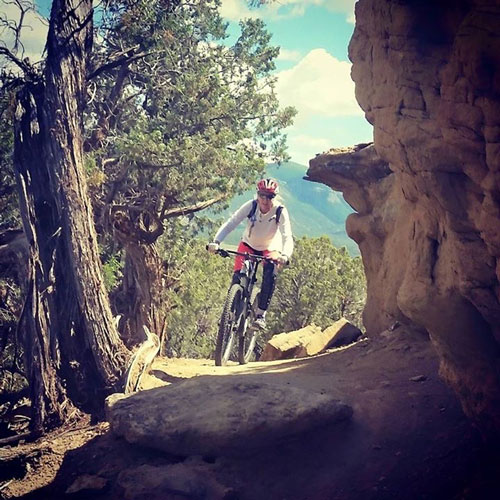 OFFICE HOURS
---
Monday
9:00am - 12:00pm
---
Tuesday
2:00pm - 6:00pm
---
Wednesday
9:00am - 12:00pm
---
Thursday
2:00pm - 6:00pm
---
Friday
9:00am - 12:00pm
---
Saturday
By Appointment